While visiting one of our cabins in Helen, Georgia, you will undoubtedly want to visit the great restaurants we have in downtown Helen. A good vacation can be made into a great vacation with a fantastic meal. Here are some of the fine eating establishments in Helen.
A great place to eat a great sandwich, or to pick up some baked goods.
"Hofer's Bakery was started by Horst & Gerda Hofer who came from Schwabach Germany to the U.S. in the late 1950's. After starting a chain of bakeries in Atlanta called Chateau Pastry Shoppe and a wholesale operation called European Bakeries Ltd., both operations for another company, the Hofer's decided to open their own Bakery in 1973. 18 years later, after having become one of the most recognized and award winning retail bakeries in the U.S., the Hofer's decided to build a second location. One couldn't have dreamed of a more unique location for a German bakery than in Helen Georgia.
Hofer's of Helen, located on North Main Street, in downtown Helen is housed in the former home of the 1st National Bank of White County. After extensive remodeling, a real Bavarian Konditorei & Cafe was created.
The business is now owned and operated by the Hofer's son Ralph, who along with a trained staff, provides the quality of product and service on which the company was founded. The Bakery was built to combine old world quality and modern European equipment. We bake all our breads in a stone hearth oven. All the ingredients we use are the finest quality available."
Every day this restaurant has something exciting going on. My personal favorite is 50¢ wing Wednesday.
"Bigg Daddy's Restaurant & Tavern is a fun, friendly environment for all ages. We bring a wide variety of food and alcoholic beverage choices. We feature over 100 bottled house beers as well as 17 draft beers.  We focus on local craft brews.  We offer weekly specials on food and adult beverages.
Live music every Friday & Saturday night. Every Sunday, jamming on our spacious outdoor deck with local musicians from 2PM-7PM.
Our goal is to provide an experience worth remembering and to keep you coming back for more."
With a multitude of options and a friendly staff, you will enjoy your dining experience. There is also some interesting metal sculptures for you to look at.
"At Cowboys and Angels we are committed to create a fun and friendly atmosphere for our customers and live up to our tradition of warm hospitality here in the South.
Our Featured Appetizers include Freshly Made Soup of the Day, Bourbon Street Crab Cake, Fried Green Tomatoes; Smoked Gouda Pimento Cheese and Pork Belly.
Soups & Salads include Seasonal Greens Garden Salad, Southern Caesar Salad, Beefsteak Tomato and Buffalo Mozzarella, and Romaine Wedge Salad.
Burgers and Sandwiches include Longhorn Burger, Avocado Burger, Bison Burger, Crab Cake BLT, Grilled Salmon Burger.
From the Grill – Center-Cut Filet, New York Strip, Ribeye, Bone-in Cowboy, Center-Cut Pork Chop, Salmon Filet.
Lobster Tails; Buttermilk Fried Chicken; Shrimp and Grits; and Seasonal Specialties!
Our Drink Menu, includes a large selection of craft and domestic beers, extensive wine list, full liquor bar and specialty drinks."
Located at 60 Chattahoochee Street, Helen, GA 30545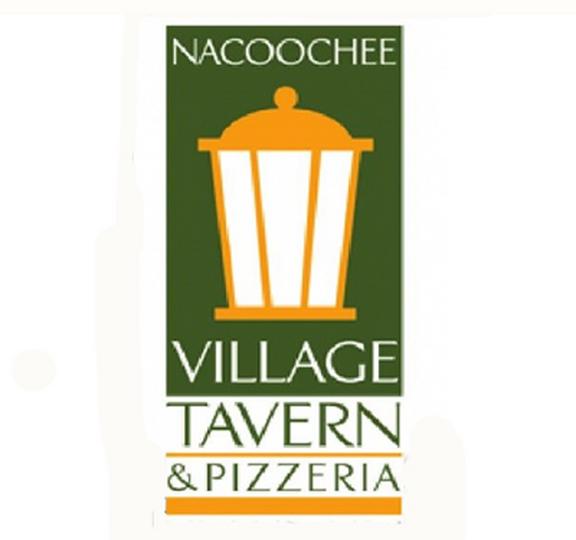 Fantastic pizza and calzones, salads, and sandwiches. You even get free popcorn as an appetizer.
" The Nacoochee Village Tavern & Pizzeria is a combination classic American neighborhood tavern and craft style pizzeria. We only use unbromated & unbleached flour, fresh un-chlorinated spring water, salt and natural yeast. We do not use dough conditioners, chemical additives or preservatives. Our pizza dough is made fresh daily and is hand stretched and formed before being baked in our stone oven without the use of screens , pans or conveyors. We procure the freshest and most local ingredients possible. Our corn meal is from Nora Mill, and our coffee is from Jumpingoat Coffee Roasters, both businesses are located within 300 yards of our front door .We support and utilize local farmers and farmers markets both in Cleveland and Clarkesville GA. We take pride in finding and using only the best ingredients in everything we make.
We feature wines made and grown in Georgia most of them are located within 20 miles of our location. We also feature many American craft beers and regularly carry a ever-changing variety of craft breweries and the different beers they make. Our bar is also well stocked with your favorite liquors and spirits.
Our goal is to serve the best possible product in a welcoming and hospitable environment so that you , our customer , will continue to support us for many years to come."
These are some of the many available eateries you can visit while staying in one of our Ga vacation rentals. We hope you enjoy them as much as we do. We hope you enjoy your stay with us.